In a joint project of Nokia and WSB University in Wroclaw we are launching the first academic LTA and 5G Laboratory in Lower Silesia! This way, starting from January our students will get the new opportunity to learn how to provide and develop services based on the high-speed internet technologies.
The launch ceremony of Lab powered by Nokia will be held on January 22 at WSB University in Wroclaw, 29-31 Grabiszynska Street, building B, room 301. Entrance is free, yet, due to limited space, online enrolment is required.
The event will be accompanied by a two-hour conference on the newest ICT technologies, attended by the representatives of the City Office, Smart City Wroclaw, and the University.
On the Lab launch day also the LTE and 5G Network Research Club will be formed, which may be joined by the students right after the conference. Later, a guided Lab tour will be organized.
​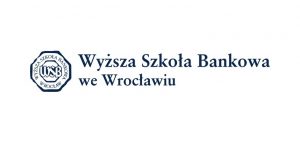 What will be going on in the Lab?
The Lab will focus on developing and testing ICT solutions based on LTE and soon also on 5G technologies. It has been equipped by Nokia with the cutting-edge professional tools to serve the wireless data transfer in LTE standard and will be further developed in the new 5G data transfer standard, currently implemented in Poland and worldwide.
The students of the Lab powered by Nokia at WSB University in Wroclaw will learn about new technologies, which will revolutionize internet and ICT services in the nearest future. These will enable the development of internet of things and VR, which may enhance both industrial operations and commonly available services, such as autonomous driverless cars or telemedicine, i.e. remote medical services.
EVENT AGENDA
10 AM -12 PM – Speeches
Welcoming speech by the authorities of WSB University in Wroclaw– Prof. Jacek Mercik, Ph.D. Vice-rector for Research and Development; Mr. Radosław Kamiński, Ph.D., Dean of School of Management and Finance
Nokia – Creator of Connectivity– Bartosz Ciepluch, the Head of the Technology Center in Wroclaw, Nokia
IT trends, or how to use the lab for the development of your career or business– Tomasz Sajewski, WSB University in Wroclaw Career Office
Nokia Garage – Light on the Magic of Technology– Konrad Fuławka, Innovation Officer, Nokia; Anna Gawlak-Skomra, EdTech Manager at Nokia Garage
Nokia & WSB – We are on the same wavelength– Kamil Musiał, Manager of "Lab powered by Nokia", Nokia; Sebastian Sobczyk IT Faculty Manager at WSB University in Wroclaw
5G Technology – Catalyst of the new dimension of communication of people and things– Michał Wrzesień, Product Manager; Karol Białek, Product Manager; Grzegorz Kozioł, Product Manager, Nokia
Smart City Wroclaw – CityLab Wroclaw– Robert Bednarski, Head of the Project Management Office, Wroclaw City Office; Artur Wawrzyniak, Smart City Project Manager in the Project Management Office
Lab Tour enrolment – 1 PM
12.15 -12.30 PM – Official opening of the Lab powered by Nokia
1 PM – Guided Lab tour
Additional information is available on the Facebook event "Otwarcie laboratorium technologii telekomunikacyjnych LTE i 5G".